How to Lose Weight with Weight Watchers
Quick Links to This Page
And I subscribed to Feedburner so that's 2 entries for me. What do you weigh? Thank you for this: But when you first begin, figuring out what to eat can be overwhelming! This is a good site to let people know they can do on their own without paying the amount they charge. The surger was a failure and I am looking at another surgery in a week to repair a severed ligament and hopefully remove the stump neuroma.
GETTING STARTED with WEIGHT WATCHERS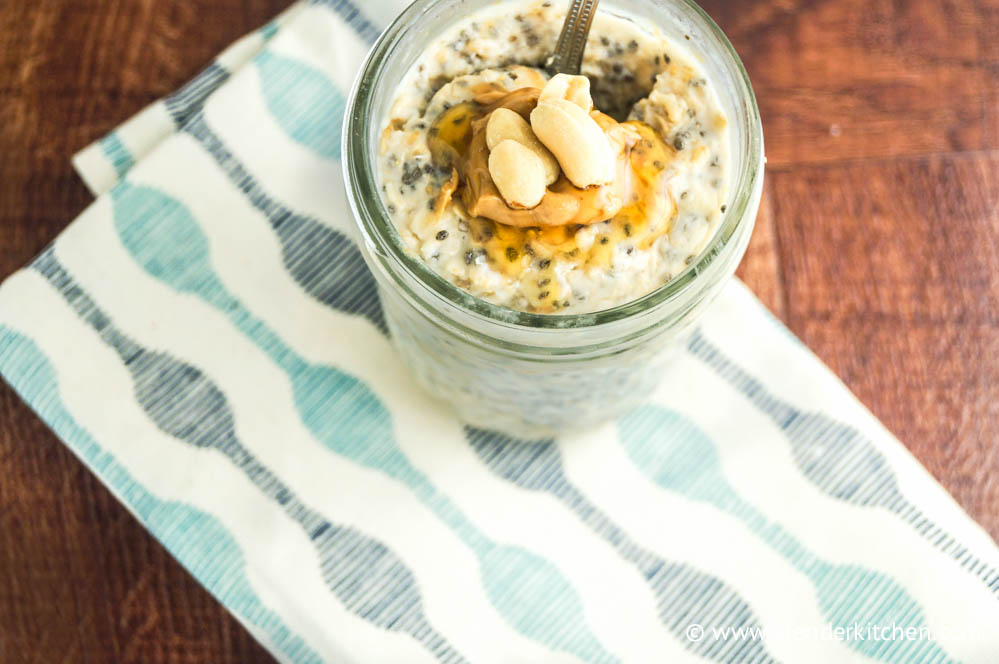 This Weight Watchers menu plan makes it easy to plan for the week ahead and takes the majority of the stress out of planning for a successful week of weight loss. Each day features a delicious breakfast, lunch, and dinner recipe. Recently, we updated this post with new and exciting Weight Watchers recipes.
These perfectly-portioned breakfast bowls take the guesswork out of weight-loss. Each cup has exactly 2 SmartPoints — a perfect way to start your day! We love this completely vegan recipe. You can even make it in advance and eat it on-the-go. Treat yourself with the sweet and savory flavors in this tasty sandwich. This salad not only looks beautiful, but it tastes great, too. This berry parfait is so tasty, it could almost be a dessert. Most Mexican dishes are made with rice, but we swapped in quinoa to give you a burst of protein.
Start your day off right with this protein-packed version of a banana shake. The chia seeds add a punch of fiber, along with beneficial antioxidants. Vegetarian Pizza Casserole 7 SmartPoints. This vegetarian recipe has everything you love about pizza, just without the excess fat. The slow cooker makes it quick and easy to cook chicken. This is a great way to start your day with protein while enjoying the savory flavors of healthy turkey sausage. We keep the points low by using Greek yogurt to create a craveably good creamy dill dressing.
This healthy pizza recipe is packed full of vitamins and minerals, thanks to all those tasty vegetables. So pick up a whole-wheat pizza crust and get topping! Everyone knows that the Mediterranean diet is healthy, so why not pack those flavors into your morning meal? I love breakfasts that are easy to throw together. They really save you time in the morning, especially when you use the slow cooker to make them.
This eggplant wrap is tasty, but I have to warn you: Asian flavors work perfectly with pork, especially a lean pork tenderloin. Serve this entree up with one of these 0-point sides. Carrie, Sorry about that! Here is the link: Something I like to do is is make a big pot of chicken broth with onion carrots celery and cilantro.
Then I make brown rice on the side and 4oz chickens nothing added. The vegi soup alone can be a great 0point snack or shred 4oz chicken and add half cup brown rice and it can be a meal. The main thing is to make sure I track what I eat. Yesterday I stopped by Borders Bookstore and picked up a small spiral bound Diary with each page dated for every day of the year - one date per page. I am tracking my daily intake of foods, weight watcher points, fat, fiber, protein, and water in it. I made a pocket to keep my points slide in; it is small enough to slip into my purse so that I always have it with me.
Here is where you can see a photo like the one I bought: And - Happy New Year! Thanks for your great vegetable recipes and for hosting this contest! It keeps me accountable and helps me judge how I'm doing. My best strategy for maintaining a healthy weight is to bring lots of healthy snacks to work!
Kristi dot Fogle at Gmail dot com. Thanks for Kitchen Parade. What a great resource. My best strategy is: Have healthy foods, especially frozen home-made WW food ready and available.
First off, Thanks for this amazing blog! I love Veggies, and your recipes are always just what I needed! It is amazing how much weight you can lose by cutting out the gluten! My best tips for keeping with Weight Watchers are not a lot different from yours- eating a lot of veggies, having snacks on hand for when I'm starving so I don't scavenge something that's not on my plan and planning my points before eating.
I've renewed my weight watchers goals recently and am trying to eat on smaller plates, as I've heard that helps too. My best strategy used to be just to eat less for a few days. Well, now that I have hit my mid-forties, I need to find away to not eat all those extra yummies in the evening AND exercise. Living in the Northern part of the country makes it even harder, because once the high temps are only in the 20's or less - it gets real hard to get out and walk and the weight comes right back again.
But I'm not giving up. I try to eat veggies and fruit, daily. Mostly, if I've gained a few lbs, I just eat less for a day or two My best strategy is to become totally immersed in the program I'm following, so I read cookbooks, plan meals and exercise fanatically. And now that I have to lose those same ten pounds again for the nth time, I'm going to give WW a try. I'm also getting bored with the treadmill, so I've been snowshoeing in the backyard in the morning before the kids get up for school.
The dog likes the exercise too! My best diet strategy was for my husband to join weight watchers and understand the diet - which he did today. I was looking for the weight watcher soup recipe and that was how I found you wonderful blog. Have been reading all your tips and am very inspired right NOW My best weight loss strategy is exercise.
Whenever I exercise regularly I start losing weight. The problem is, I also regularly get injured I have bad knees and feet from a previous life as a dancer , slack off in order to heal, and the weight comes back. I posted on my blog and will do the same on a couple others I have. Right now it's my sister.
Every evening we email to eachother our food and our exercise. It's seriously been the best trick yet! I email points, she emails calories, but either way we are writing our food, tracking it and being accountable. It's also a helpful way to see what healthy meals the other has prepared! If I'm putting that much effort into it, I'm sure as hell not going to negate it all by pigging out!
It's working so far, anyway Also to not get to discouraged when my friend loses more weight than I do. Weight-loss is a personal journey with personal results. My best died strategy is to eat my veggies and drink a glass of water first and then eat the rest of the meal.
Being honest about portion sizes and tracking! This includes all the "tasting" while cooking! Also drinking more water which I always forget. It is when I get truly disgusted with myself that I run for the chocolate and slurpees!
Thanks for the giveaway, Alanna! If I didn't KNOW my girlfriends were waiting for me in the early morning darkness, I would probably crawl right back into bed. I posted on Twitter!
I forgot to put my email in my first comment. Hopefully if I win on that comment, you can find me via my blog link. Thanks again for the giveaway! I've lost 94 pounds on WW since October, - and still losing! My best diet strategy is to choose foods with more fiber than fat whenever possible. I am so glad aI found this site. My strategy - when I feel hungry between meals, I always drink a glass of water first.
This usually helps the craving for food subside and I can snack sensibly. I look forward to searching through your site more and wish everybody great success!
Just found your website tonite and I am so glad I did. I am ready to get back to eating healthy. I would love that scale. Thanks for the chance. My email is rlw bellsouth. By eating 5 or 6 small meals a day I never get really hungry and it helps me to control my portions and make smarter food choices.
If I start skipping meals I am doomed to overeat. I would like to win! My best strategy is to drink water throughout the day. Oh, that kitchen scale looks great! It would be very nice to win that My best stategy to lose weight and keep it off is to eat zero points veggies all day long, filling up on a big bowl of whatever, salad, green beans, mixed veggies, and then have very small amounts of all other food groups, never excluding anything.
My rule - veggies only. It really works, and it helps if you love veggies - I LUV veggies!! Being raised by my vegetarian grandparents it is great to see people use so many vegi when loosing weight. So here I am again getting back on the wagon. Thanks for the inspiration.
I've always enjoyed eating healthy but every now and then I do get cravings for the "bad" stuff like brownies.. Being an overweight person all of my adult life, I have tried so many diets - but all in all the new WW plan is so forgiving, allowing you to have special occasions in your life, and so easy to follow.
Wine is my weakness, so our strategy is no wine unless you exercise at least for 1 hour - it usually consists of a 45 min walk with the dog, and our exercise video of 40 minutes. You wouldn't believe how well this works! I've tried various low-carb, low-calorie, and low-fat diets for the past couple of years. Although the Atkins diet is very popular, it made me feel somewhat unhealthy.
The diet plan I'm on right now is the Medifast Diet. The caloric intake is roughly calories. However, it doesn't make my body feel weak. It is a bit of a pricey diet, but there are plenty of coupons available on the internet. You should never pay full price. My advice is just choose a diet plan which your body reacts positively to. No one knows your body better than you do!
What a JOY it is to have found your sites I just had a question: I know staying on points is important, but my tendency is to eat about 2 calculated points less per day And, I try not to ever go over, or use my 35 points, unless I have a big night out or am in desperate need of some dessert: Plus, in a couple months, my age goes up "1" so, I'm going to be losing a point anyway AND, in the Apple department I also buy the apples in a bag, but my WW book gives me diameter as measurement for points, not ounces I have a scale, so if I knew a 5 oz.
Great info and great reading!!!!! First, the easy question, how many points in an apple. A four-ounce apple is about half a point rounded down from. Points matter so much, I'd really recommend investment in a kitchen scale and nutrition software MacGourmet for Apple, Accuchef for PCs so that you can make these kinds of careful calculations on your own.
The harder question, the honest answer is that "I don't know", not officially -- but do know that what is most important in my experience is consistency both in the short-term over a few days and the long-term many months.
So you are training your body to expect that many number of calories, if you can sustain it in the long-term after losing, my sense is that it would be okay. But -- since you're new to WW, why not bring it up at a meeting, ask other WW people and the group leader what they think? It's a great question. Good luck, Megan, I'm so glad that my websites are working for you! Hi, Megan - this really is a wonderful site, isn't it?
I love all the recipes. As to your main question about if it's alright to eat under your points in the assumption that you're going over - well If you're assuming you're going over eating veggies, like the peas and Spaghetti squash you mention, that's not possible - they're zero point foods.
But of course, none of us can be positive that we've remembered everything or accurately accounted for all the blts - Bites, Licks and Tastes. That's why I make sure I never get too close to using ALL my weekly points, but if you're eating right up to but maybe under your daily points, you'll find your weight loss slows down. You MUST eat all your dailies - those are a minimum. If you eat less, your weight loss will slow down or stop.
So don't sweat the veggies for sure - you can eat all you want of just plain veggies! And when it comes to your weeklies - most people find they lose best when they use at least SOME of them. I appreciate you reading my "book" and helping to answer my questions.
I do own a great scale, and I use it often I specifically asked about the Apple because, as I said, in my book, it only gives the "diameter of the apple" to get your points, not the ounce of the apple I'm doing WW with all the info, with 3 friends; 1 is a returning "graduate" to the program, and the other 2 are doing it online I have all the books, info etc, but am not actually doing meetings, so that's why my "apple question" has been unaswered: Julie, thanks for the tip about eating the points I know Squash and beans are zero points, but eventually, don't enough "0" point foods add up to one point?
My thinking was that eventually everything adds up to a point I am writing everything down, counting, measuring but, I always figure to eat under by about 2 points I fear I do lean toward eating "less" rather than "all" my points, so I need to be careful I don't go too far with it So, let me finalize with this question: I am "doing" all the right things weighing, journaling, measuring , but when I see that I have 2 points left, should I really try to eat them, be it by a bag of FF popcorn or some yogurt, or should I let them go???
Going to enjoy some HamBeen's Soup with Squash for dinner!!! My sense is that it's better to eat the minimum points, unless you're just on the cusp of switching to a new threshold and fewer points, unless you're feeling HUNGRY and thus more likely to fall off. But I'd also make them healthy calories, so not throwing them away just to be eating something. Or - hey, this works. Have a glass of wine with dinner and just savor.
I will go down a point when my birthday comes in July, so essentially, I only miss one or two points when I miss I have realized I could practically be a vegetarian with how much pleasure I get eating half an acorn squash for lunch, and having more veggies at dinner I do WW online, and the best answer I've seen about things adding up to a point eventually, is that yes, most do, but not many veggies.
Corn and avocados, and some like that have points attached no matter how much or little you have. But something like peas or squash, no - however, depending on how they're fixed, of course, the dish could have lots of points.
If you have your squash mashed up with lots of butter, then, absolutely, that's points! Another thing to keep in mind, is that veggies are so good for you, if you're going to have lots of something, it can't hurt if it's a vegetable!
I know for sure, I didn't get fat because I ate too many veggies, hahaha. And finally - as to points - I would say, yes, eat them! Remember - you are training your body how many calories to expect every day.
Let's say you stay two points under your "allotment" every day, and are successful at losing the weight. Are you prepared to eat that little every day for the rest of your life? If not, you could be putting the weight right back on as soon as you start eating more. Your body will keep adjusting your metabolism to make sure it's not starving to death. Unfortunately, starting to eat more will not result in a higher metabolism.
It's really hard to kick it back up after it's been lowered. You're right that each scoop will have different amounts of meat and other things - but anything with meat in it is not zero-point, anyway.
I think that the program makes adjustments for that fact, and probably already "rounds up". I wish you lots of luck - it's a great program and really works if you work the program. Julie, I so appreciate your tips Again, I know I'm kind of beating a dead horse, but I just want to clarify: And, I mean the true 0 point foods I just figured I had to count all of that as at least 1 point, since it's more than a portion size in one day And, yes, I am talking steamed veggies, no butter or added fats when I'm talking 0 points I will continue to drink all my water, measure, weigh, record and count, but with a little better understanding of the 0 point foods!
You've been so helpful I tried a while ago, but something didn't work Can you tell me in the meantime: That will just be a fantastic tool to have!!! And that is ONLY for vegetables. You are quite right about other 0-point foods, as they are based on quantity, and assuming you are having only a small portion. WW has a good 0 pt. If I had a point or two at the end of the day, I'd have probably some cheese, or if I had time to plan it, probably add a little more olive oil or whole grain bread into my day.
I'm getting close to goal now and have a lot fewer points daily than I used to have - I find trying to get in all my healthy guidelines pretty much ensures I use up all my points! If I truly had some free points, I'd probably have a square or two of dark chocolate! So much help here Now, I'm waiting on my hubby to install the MacGormet software and wondered if you could figure something for me I can't find anywhere else to easily do this I made Chicken Noodle Soup noodles on the side so as to not soak up all the broth I know the chicken is where the points add up so I know my noodle points, but if I skip noodles, what do you think I'm looking at pont wise???
As I said, once hubby installs software, I'm all set, but until then, I appreciate the help: Four ounces of raw chicken, three ounces of cooked, is three points. This should get you started. Well that was a very uplifting intro I have just started weight watchers after letting my weight go up by about 20 pounds. I have been a long time low carber but the truth is it is not healthy to eat that amount meat, very little to no fruit and typically high fat.
Our recipe list contains breakfasts, lunches, dinners, and snacks with only clean, whole ingredients…and each one is guaranteed to keep your Points in check! This flavorful mini-loaves or muffins are much more exciting than your standard banana bread and contain chia seeds! Our version includes all of the yummy sweetness without any refined sugars or artificial ingredients.
This simple, savory breakfast is perfectly portioned and can be prepped the night before to allow for a quick breakfast the next morning. Who knew that roasting blueberries brought out so much of their sweet, bright flavor? This is a yummy alternative to oatmeal. All the spicy flavor you love in burritos, but for a protein-packed breakfast.
If you copy and paste the recipes into a word processer you should be able to print as PDF, or just make your own recipe book copy and paste it out by hand when you find time.